Art offers
Have a look at our special offers and occasions if you're looking to buy affordable art online. Find editions and unique pieces of art from artists around the world, from established names as well as from emerging talent. This page will be updatet and supplemented regularly.

Be aware that worldwide shipping is not available for all items. Please ask whether shipping to your country is possible.

These are only a few selected works from our large collection. If you are looking for specific pieces of art please mail us.
---

Michael Heizer (American, born 1944)
Title: Dragged Mass Gray, 1989
Serigraph, limited edition of 36
Size: 126 x 251 cm. (49.6 x 98.8 in.)
Handsigned and numbered
The work consists of four overlapping serigraphs, printed on thick paper. The pages will be delivered seperately, not mounted or glued.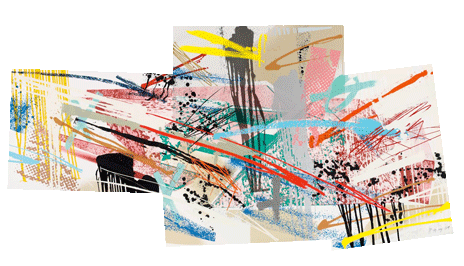 Ask for price.
---

Felix Droese, 7 + 2 = 81
Woodcut on X-Rayfilm
1986
Signed and dated
Size: 13,9 x 26,3 cm on 29,8 x 39,9 cm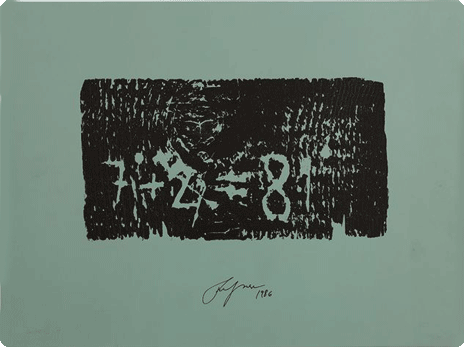 Ask for price.
---

Jörg Immendorff
untitled, 2000
Serigraph on thick Hahnenmühle Paper
Signed, numbered
Edition, Number 2 of 100
S ize: 94 x 69 cm on 108 x 78 cm, Frame 117,5 x 88,5 cm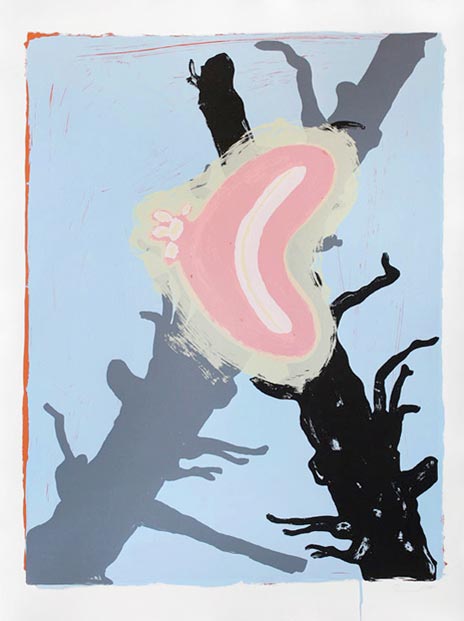 Ask for price.
---

Otto Piene, Addis Abeba
Large serigraph, number 8 of the "Addis Abeba" series.
1972
Signed, numbered and datet.
Edition of 90.
Size: 96 x 146 cm (57,5 x 37,8 in), framed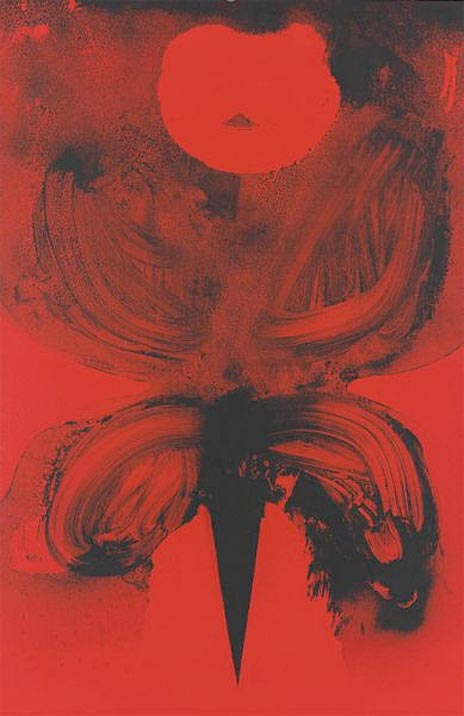 Ask for price.
---

Stephan Widera: The Dollar Series
Print on canvas. 50 x 70 cm, Signed by hand. Will be shipped unstretched. Six different versions are available.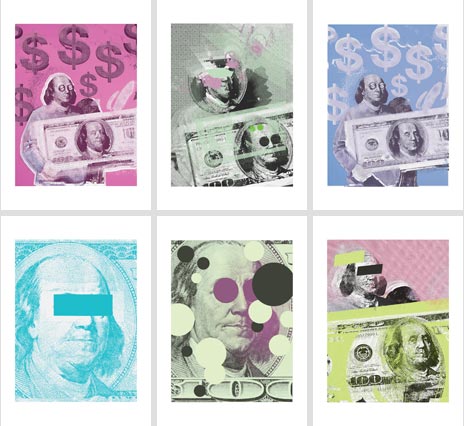 Ask for price.
---

Mark Tobey, They've come Back I
Etching on paper, 1971/75
Signed, numbered
Edition of 96
Size: 59,6 x 42 cm; Blattmaße: 80 x 55,5 cm, framed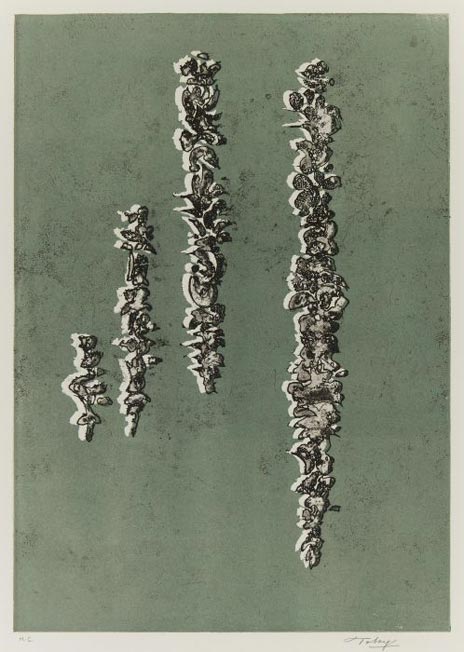 Ask for price.
---

Dirk Krüll, Sleeping Beauties
Print on photographic paper. 45 x 60 cm, Signed by hand. Four different versions are available.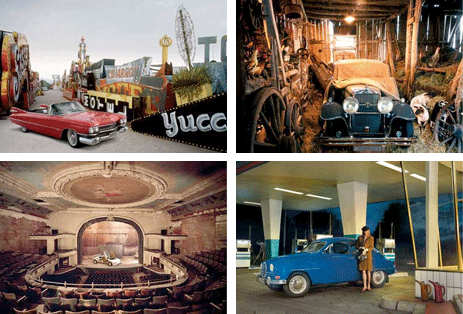 Ask for price.
---

Camille Graeser
Serigraph in yellow, red, green and blue.
Edition of 100.
1972
Signed, nimbered and dated.
Size: 44 x 44 cm on 50 x 50 cm.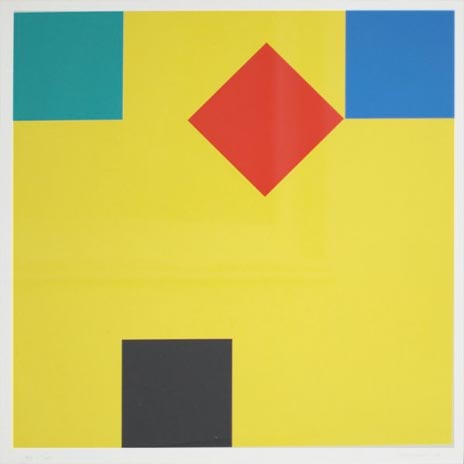 Ask for price.
---

Paul Schwietzke, Nachtschalter / Night Counter
2011
Acrylic on Canvas
Size: 70 x 40 cm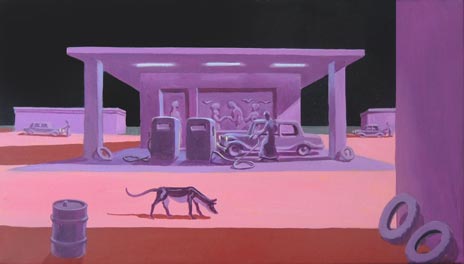 Ask for price.
---

Photo Edition Documenta
Signed and numbered prints of Peter Friedl, Geneviève Frisson, George Hallett, Andrea Geyer, Hans Nevídal, George Osodi, Alejandra Riera, Martha Rosler, Allan Sekula, Margherita Spiluttini, Egbert Trogemann, Lidwien van de Ven and Edward Woodman.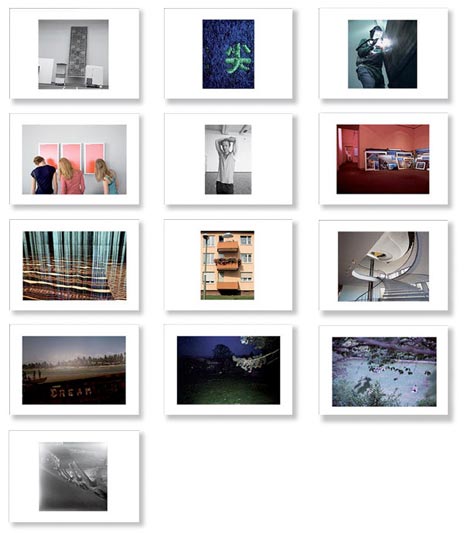 Ask for price.
---

Mavignier, Almir da Silva
4 prints on paper (morning, day, evening, night)
1977
Signed, each
Size: Each 84 x 60,2 cm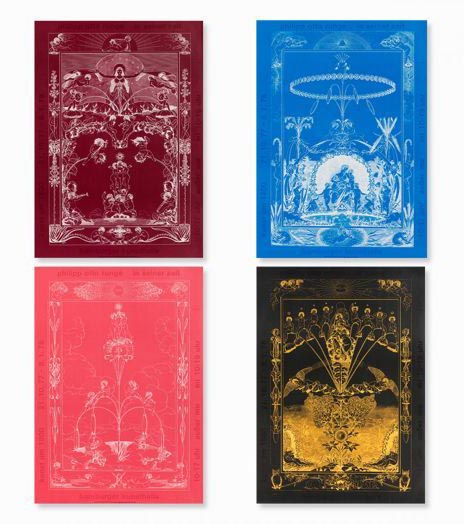 Ask for price.
---

Find ten-thousands of pieces of art on our partner-website artbynow.com.
You are looking for something special? Ask our partners from artconsultants.de.